Land Line : 01527-350051
Mobile : 07976-293648









OK, 1st off, website building is NOT my 1st line of work. Primarily, I am a Redditch based landscape gardener. The point of this page is that, any old 'Joe' (or glam website building company, often run by 'Joe's) can build a fancy website BUT, in my opinion, a fancy flash website is not worth anything if it does not organically list on search engines (in particular Google)! So here I showcase one of my other talents, website design and, in particular, SEO (Search Engine Optimisation).

Thank you for looking at this website page, I know it doesn't look much, (it is not meant to) especially as it is only 1 page (as opposed to a whole website). With reference to the above, the point is that you don't necessarily have to have a big website to get it listed on search engines.
To have found this page you must have searched for a 'website design redditch' or 'SEO specialist Redditch' or similar to which you have found this page,

OR

you have clicked through from another site I have built that you are genuinely impressed with, having found said site high up in organic listings for your particular search criteria.
Note, I believe I can get this page to list higher if I fully optimised it's potential.
I have done so on the other sites I have built. To which I would like you to have a look and see. Please see below.

The Point is The SEO (Search Engine Optimised) works!!! And You Are Now Looking At The Business Potential I Could Provide For Your Business Using The 'WEROP' I Believe I Have At My Fingertips.
(Bit tacky, I know but you are now a seeing & photo you will remember . . )


Somethings To Do Before Choosing A Company To Build Your Websiteite
• Research the websites the companies have built and promote in their Portfolios. In particular, see if these sites list for said 'trade' in said geographical area . . .
• Also, research other 'Landing Pages' the site may have within site that promote particular services/products. See if these pages also list. You will see what I mean below.

Please find below links to a few of the websites I have built, including a link to my own landscaping site. The point I wish to make is that all of them list naturally on several main search engines (Google In Particular) for the criteria the client has expressed to be found under.


This is the afore mentioned Redditch based landscape gardening website. It lists for (feel free to mix words & locations) 'landscape gardener redditch', 'landscaper bromsgrove', 'landscaping studley'.
It also has dedicated landing pages for 'block paving redditch', 'decking bromsgrove', 'fencing studley'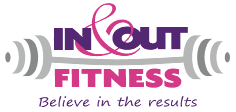 The Logos Hyperlink To Actual Sites. Click To See . . . .
'bromsgrove electricians', 'niceic birmingham'
'Reconditioned fitness equipment' is its main base. It also lists for 'used fitness equipment', 'refurbished fitness equipment'.
It has separate landing pages for items like 'reconditioned spinner', reconditioned life fitness equipment', 'hire life fitness equipment'
A simple but very effective single page that lists under 'window cleaners redditch', 'window cleaning studley'.

Now you have seen what I can do, would you like me to build a site for you?
Prices will vary depending on;
• What you want/what you have already got ie Server/Web space, Domain Name, Park & Point (if required) etc
• How many pages you require • If you require SEO and/or additional landing pages •I f you already have a logo or photos • Need links/back links
• If you want secondary listings set up eg, Google Maps, Facebook, Twitter, Freeindex • ETC

I am not going to know if I can help until you call me. . . . . . .
Steve "Bruce" Purnell
Redditch (01527) 350051 Mobile 07976-293648
I look forward to your call . . . . .
website design redditch, website design studley, web, website, design, designer, site, sites, designers, websites, search, engine, optimised, seo, specialist, specialists, redditch, studley, bromsgrove, alvechurch;

© 2017 Advanscape | 5 Martley Close | Woodrow | Redditch | Worcestershire | B98 7TJ